Ethan Richardson
President, Parent Member
Ethan is now in his 4th year as an MSR Trustee and his 3rd as President; he is also dad to Wes, of the Owl-mentary classroom. After attending Hamilton College where he majored in philosophy, Ethan moved to New Orleans to think deep thoughts and pursue a career in hospitality. In 2003, Ethan took his career to New York City where he spent a decade deep in the Manhattan restaurant scene, most notably for his role as co-owner of the now closed 'inoteca. Back in Rochester since 2011, Ethan operates a firm that provides consulting, HR, and financial services to small businesses, especially restaurants, in both Rochester & NYC. Ethan also teaches Pilates, training students of all ages and abilities at a cozy studio in his home.
As President of the Board of Trustees, he welcomes and encourages feedback, questions, comments, and concerns from community members and MSR staff at any time. He is most easily reached at ethanrichardson@gmail.com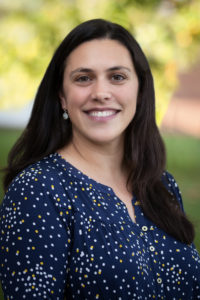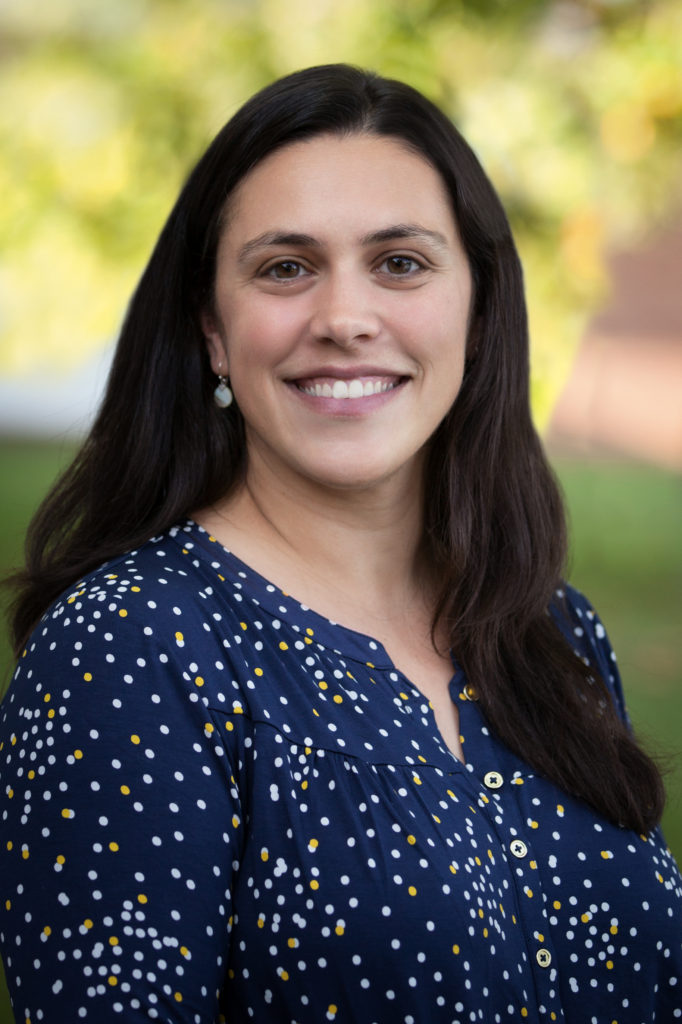 Jane Buckley
Co-Vice President, Parent Member
Jane Buckley was elected to the Board of Trustees in June 2015. Currently, she is one of two Vice Presidents. Jane lives in Henrietta with her husband, Mark and their three children – Rosemary, who is in Ms. Amy's Redbud class; Louisa, who is in Ms. Rodriguez's Lilac class and baby Cameron who will start in Ms. Danielle's Nido class in January.
Jane grew up in Ithaca, NY and studied Human Development and Early Childhood Education at Cornell and the Bank Street School of Education respectively. Since graduation, Jane has worked as an elementary classroom teacher, community science educator and professional development facilitator for teachers and community educators. Currently, Jane works as a consultant to a wide range of youth and community development programs, helping them with program planning, evaluation and organizational development.
Jane loves to cook, and travel with her family. She lives for moments when she can sit down and enjoy all of her children being happy at the same time.
Molly Shepard
Co-Vice President
Molly Shepard was elected Parent Member of the Board of Trustees in June 2015 and later continued as a Community Member of the Board of Trustees. Molly is currently serving her second term on the Board of Trustees and also serves as the Co-Vice President of the Board, as the Chair of the Strategic Planning Committee and as a member of the Audit Committee.
Molly lives in Pittsford with her husband, TJ, and their daughter, Annalin, who attended MSR from 2014 through 2016 as a student in the Crabapples and Magnolias classrooms. Molly is a local attorney and works for the Wolford Law Firm LLP. After graduating from the University at Buffalo Law School and living and working in New York City, Molly returned to the Rochester area, where her husband grew up, to start a family. In her spare time, Molly enjoys spending time with friends and family and running -join her for the annual Moving with Montessori 5K!
Molly is very proud to be a member of the Board of Trustees and to continue to support MSR and its wonderful community.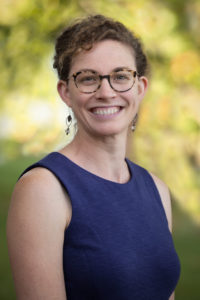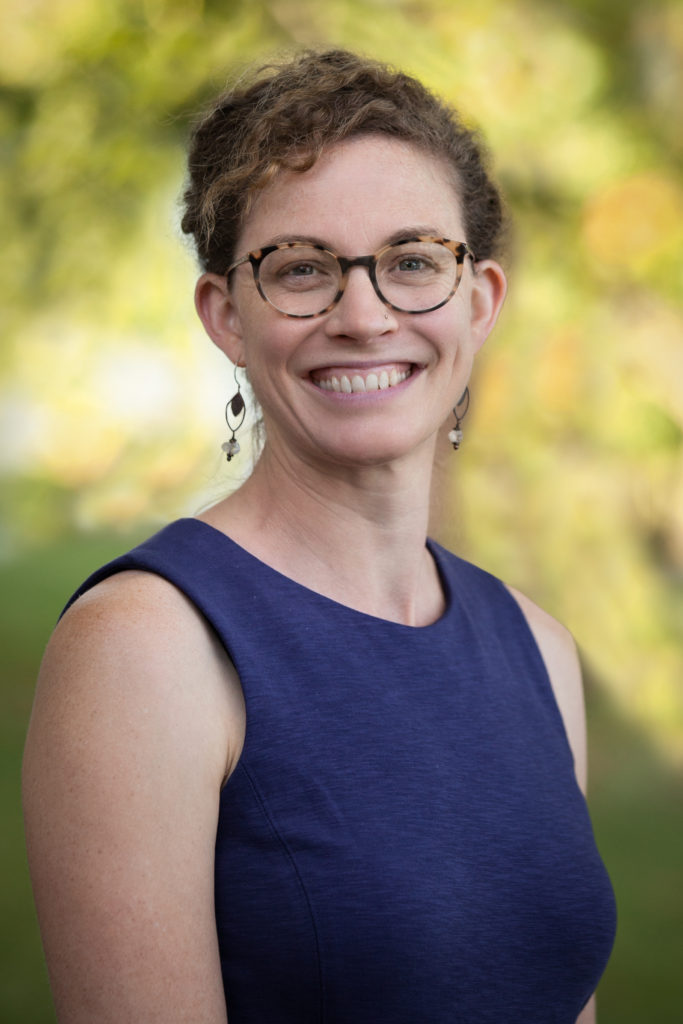 Nikki Frame
Secretary, Parent Member
Nikki Frame was elected secretary for the Board of Trustees in June of 2017. She lives in Rochester with her husband Paul and their three children, and was received with open arms by the MSR community when they moved here two years ago. They've been lucky enough lucky to have their children be members of the NIDO, Toddler and Children's House communities-each of which has provided a unique educational experience and deeper understanding and love of the Montessori method. Ranging from a Teach for America corps member to teaching English in Thailand and currently working with Uncommon Schools as an instructional leader, she's eager to bring these experiences to the Board conversations. As a newer member of the MSR community, Nikki is happy to have the opportunity to join the Board and continue to grow her understanding of the Montessori method as well as contribute ideas and advocate for the community to grow into an even stronger learning environment for our children.
David Marshall
Treasurer
I am an Account Vice President, Certified Financial Planner™ and wealth advisor at UBS Financial Services. I hold a Bachelor of Arts in history from St. Bonaventure University and an MBA from Simon Business School with concentrations in corporate strategy, finance and corporate accounting. In addition to my position on MSR's board, I am a member of the Simon Alumni Board. At UBS, I work with investors to develop, implement, and monitor comprehensive investment plans that reflect each client's personal financial profile. In addition to recreational activities and time with family (Holly, Gray & Emerson), I have worked closely with many non-profits to advance their mission, including Gilda's Club of Rochester, Eastman Young Professional, George Eastman Circle at the University of Rochester, and the JPMorgan Chase Corporate Challenge.
I glad to be part of the MSR community and look forward to the opportunity to advance the objectives of MSR and to assist in the development and advancement of our strategic plan.
Karina Pinch
Parent Member
Karina Pinch, Esq., CPA, CISA, CISM, PMP has served on the board of trustees since 2013. She is mom to Elise, now in the Elementary class, beginning her sixth year at MSR. Karina is a graduate of the SUNY University at Buffalo Law School and Canisius College with a Master of Business Administration in Accounting and a B.S. in Accounting and Accounting Information Systems. Her professional experience is as a solo practitioner attorney, working primarily with start up business, estate planning and taxation issues. Her past experience is with the public accounting firm, PricewaterhouseCoopers, LLP as a Systems and Process Assurance Auditor, Project Team Specialist and Portfolio Manager. She also has previous experience as an adjunct professor of Accounting Information Systems at Canisius College and as an intern with the Economic Crimes and Appeals Bureaus of the Monroe County District Attorney's office.
Karina is a past President of the MSR Board of Trustees, has served on the Audit, Finance and Fundraising Committees, and is a past Chair of the NYS Society of Certified Public Accountants Technology Assurance Committee. In her free time, she is a farmer, equestrian and archaeological enthusiast.
Whitney Gegg-Harrison
Parent Member
Whitney Gegg-Harrison was elected to the Board of Trustees in May 2014. She lives in the city of Rochester with her husband, Andrew Watts, and their daughter Madrigal, who has attended MSR since she was 8 months old, and is now entering her first year in the Elementary classroom.
Whitney and her husband moved to Rochester in 2006 for her to attend graduate school at the University of Rochester, and were delighted to be able to stay here after she finished her Ph.D. in Brain and Cognitive Science in 2014 and moved into a faculty position in the University's Writing, Speaking, and Argument program. When she's not teaching, she's playing violin, knitting, reading, or exploring all of the wonderful places around Rochester with her husband and daughter.
Whitney has been passionate about Montessori education since helping to teach violin lessons at a Montessori school in her hometown of Winona, MN as a high schooler. As a board member, she helped to develop the snack program, and is a member of the strategic planning committee. She and her family love this school and its teachers!
Joy Komenski
Parent Member
Joy Komenski was elected to the Board of Trustees in June 2015. She lives in Fairport with her husband, Jason, and their son Kayden, who has attended MSR since he was 18 months old, and is now in his Kindergarten year at MSR in the Redbud classroom.
Joy graduated from Webster Schroeder and High School and SUNY College at Brockport. After college graduation, she moved to New York City and worked at MTV on the production team for the 2003 MTV Video Music Awards. Finding her passion in the media and entertainment industry, she moved back to Rochester and began working in local media. She currently is a senior account executive at iHeartMedia, home to 7 local radio stations. In her spare time, she loves to read, watch NBA basketball and spend time with her family and her two dogs Chuck and Sadie Sue.
Joy is an alumni of the Montessori School of Rochester and her mother, Carol Scheible was also on the MSR board of trustees in the early 1980's. As a board member, she is head of the marketing committee and also instated and planned the school's first Gala in 2015, now an annual event.
Marium Abugasea Heidt
Parent Member
Marium joined the Board of Trustees in May of 2016. She lives in Penfield with her husband, Thom, and two daughters, Aaliyah and Aaysha. Aaliyah has attended the Montessori School of Rochester since they moved back to the area in 2014. She was in the Lilac classroom for three years and will be in the elementary program this fall, as she begins her first grade year. Aaysha will begin the toddler program in the spring. Before moving back to Rochester, Marium pursued her PhD in Curriculum and Instruction at the University of Wyoming. Since then, Marium and her family have enjoyed being back in the Rochester area, close to family and surrounded by great educational opportunities, like MSR. She works as an assistant professor at the Warner School of Education at the University of Rochester where she is the director of the TESOL and foreign language teacher education programs. As a parent at MSR, Marium has been on the fundraising committee where she has helped with the 5K and Gala and also organizes the annual Bake Sale. Through participation in the Board, Marium is eager to give back to the MSR community and help it thrive, because she and her family so love this wonderful school and community.
Ahndraya Parlato
Parent Member
Ahndraya Parlato was elected to the Board of Trustees in June 2017. She lives in Rochester with her husband, Gregory, and their two children – Ava whose currently enrolled in Mrs. Jeni's classroom, and Iris who will hopefully begin her Montessori education this upcoming spring.
Ahndraya has a BA from Bard College and an MFA from California College of the Arts. She is a professor of Photography at Rochester Institute of Technology.
In her spare time, Ahndraya likes: reading, traveling, pilates, thrift store shopping and being outside.
For her first project as a Board Member, Ahndraya is organizing parent volunteer committees, hoping to take advantage of the many amazing skills our community members possess.
Bryce Schonberger
Parent Member
Bryce Schonberger joined the MSR board in the summer of 2017. He lives in Brighton with wife Jess and their two sons. Their oldest is currently enrolled in Ms. Jeni's class and loves language work in particular, and their newest is soon to join the Nido class (along with making a concerted effort to sleep more). Bryce and family moved to Rochester following graduate school in Los Angeles. Although the first Rochester winter was a shock, the opportunity to be a part of the MSR community has been a joy.
Bryce is currently an accounting professor at the University of Rochester, teaching financial reporting and a capital markets research course. His research focuses on banks, macroeconomic accounting, and disclosure. Bryce has a degree in accounting from the University of Colorado and his doctorate in accounting from the University of Southern California. In between, he worked (briefly) in public accounting with a focus on electronic audit procedures.
In his spare time, Bryce enjoys reading a wide range of children's books and occasionally post-modern literature, as well as spending time outdoors hiking, skiing, and working in the garden.
Bryce is looking forward to using his accounting knowledge in his role on the board to help ensure MSR thrives and to help give back to the school that has been so wonderful for his children to attend.