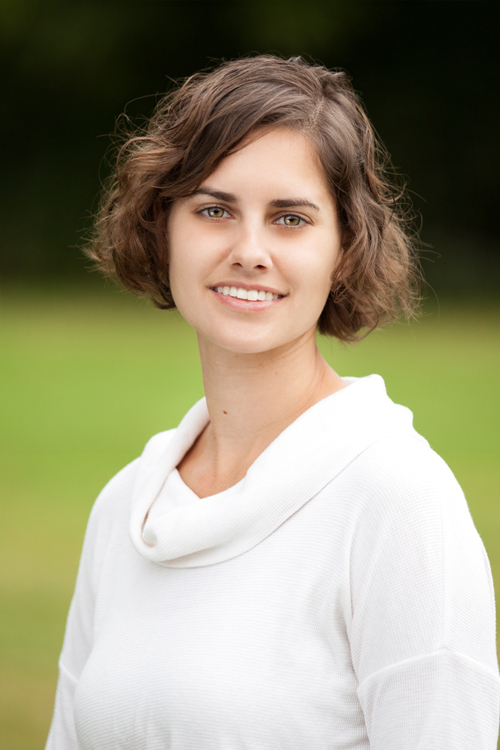 Amy Medico
Day House Lead
I am excited to join the Montessori School of Rochester as a Teacher's Assistant in the Children's House. After having my first brief experience working in a Montessori center in Michigan several years ago, I am looking forward to the opportunity to work in another Montessori classroom.
As an educator, I am passionate about a hands-on, discovery based approach to learning. I hold a BFA in Sculpture and an MFA in Arts Education both from Boston University. After graduating, I spent a year teaching art in northern New Hampshire. I am also spent several years as an Aquatics Director for a private swim lesson company in Boston. Most recently, I have finished my sixth summer working at a residential summer camp in Maine, where I oversaw the arts activities. Now that I have settled in Rochester, I am happy to be a part of the Montessori School of Rochester.
Outside of the classroom, I love swimming, quilting, and baking. I am enjoying getting to know the Rochester area.
Taylor Kotary
Day House Assistant
Bio Coming Soon!
Emma Fisher
Day House Assistant
Bio Coming Soon!
Jessica Ingersoll
Day House Assistant
I was born in Buffalo, Ny but most of my childhood was spent in a small farm town called Lisbon, Ny. Growing up in a town that had more cows and farms than people really helped to spark more creativity when it came to outdoor play and hobbies. This was where I discovered my love for all living creatures. When your main source of stimulation is the natural world you develop more of a respect for it. In time I realized this is the best approach for learning, hands on and with nature.
In 2007 I attended Hudson Valley Community College in Albany, Ny where I studied Early Childhood Education. This was a wonderful program that immediately had me right in the classrooms and working with young children. After graduating I went on to get my Bachelors degree in Childhood Education from The College of Saint Rose. Upon graduating I took a little time off from the classroom and did some traveling, which I believe is one of my main passions. A volunteer trip to Ghana, West Africa sparked my love for travel and lending a helping hand wherever its needed. I fell in love with Africa and the simple life and began selling everything I own with intentions of traveling outside of the US for a few years. This led to many adventurous travels, teaching in South Korea, a visit to the Philippines, and volunteering in Haiti. The more I traveled the more I realized how huge this world is and I wanted to see as much of it as I could. In each country I've traveled to I've either taught, volunteered, or observed at the local schools to get a better understanding of what education was like there. This made me fully appreciate and see the opportunities that children in the United States have and made me question what I could do to make a difference for those who don't have the opportunities. I am always looking for new opportunities to volunteer my time to help those in need.
My husband and I got married while I was teaching in South Korea. His family is from Cameroon so I foresee a trip there in the future. In my free time I love live music, reading, spending time with nature, bike riding, practicing Reiki and learning new trades. I student taught at a Montessori School during college and look forward to growing and learning more about the philosophy. I also share a birthday with Maria Montessori!