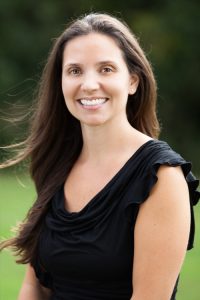 Angela Caprarotta
Directress
I grew up in a small town in Pennsylvania near the Allegheny National Forest, where I spent many days hiking and exploring up and down the creek and in the forests near my parent's house. Inspired by these experiences, I attended Penn State University with studies focused on ecology and sustainability. After graduating from PSU with a B.S. in Biology, I did some traveling across the U.S.A – once by car, and once by bicycle!
Twelve years ago, I moved to Rochester and started my journey at MSR as an Assistant in Deanna's classroom. I received my AMI Elementary Certification from the Montessori Institute of Milwaukee in 2008. I then went on to pursue a Masters in Education from Loyola College of Maryland. I opened and led the elementary classroom from 2008 – 2013 and served as Head Directress for two years. As the Director of Admissions & Finance for the last few years, I have been committed to increasing our enrollment. I am so thrilled our programs have grown and we can once again offer an Elementary experience for our children.
Outside of MSR, I spend my time being entertained by my five-year old and one-year old. I enjoy cooking, knitting and boating on Lake Ontario.
Teacher's Assistant
Bio Coming Soon!