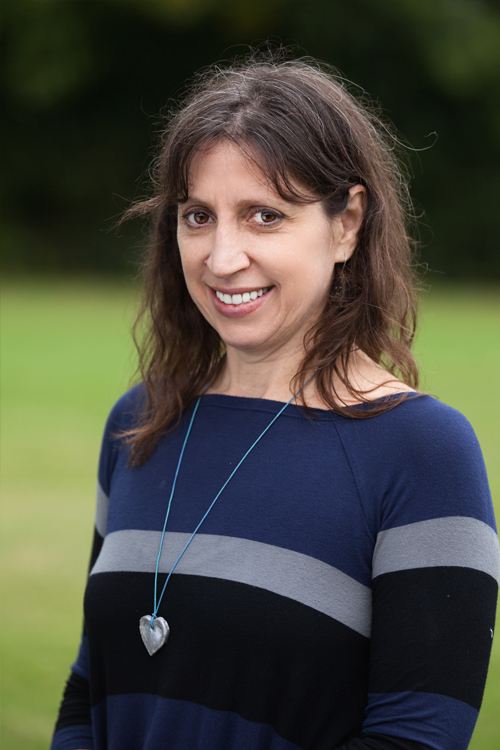 Deanna Rodriguez
Directress
I have been working at MSR since 1999. I graduated from the Washington Montessori Institute in 1997. I was captivated by Montessori education because of its specific focus on respecting the natural tendencies of the child and providing a nourishing balance of guidance and freedom. Children are given security, but not controlled.
In 1987, I graduated from Tufts University with a Bachelor of Mathematics degree. Then, I spent several years living in New York City, where I worked at a foreign language translation company and completed graduate courses in counseling psychology at Columbia University. After that, I relocated to Washington, D.C. to begin my Montessori training at the Washington Montessori Institute. After graduating, I worked as a Teacher's Assistant in a Montessori classroom for a year. Then, I taught at a bilingual (Spanish-English) charter school until my husband Michael and I moved to Rochester in 1999. I began working at MSR that fall.
In December of 2006, my daughter was born. During her first 2 ½ years, I worked part-time at MSR as the Head of Pedagogy. In the fall of the 2009, I returned to the classroom and my daughter entered the Toddler program. I am happy to be beginning another year here; MSR has come to feel like a second home to me.
My interests include math, foreign languages, knitting and crocheting, psychology and cooking.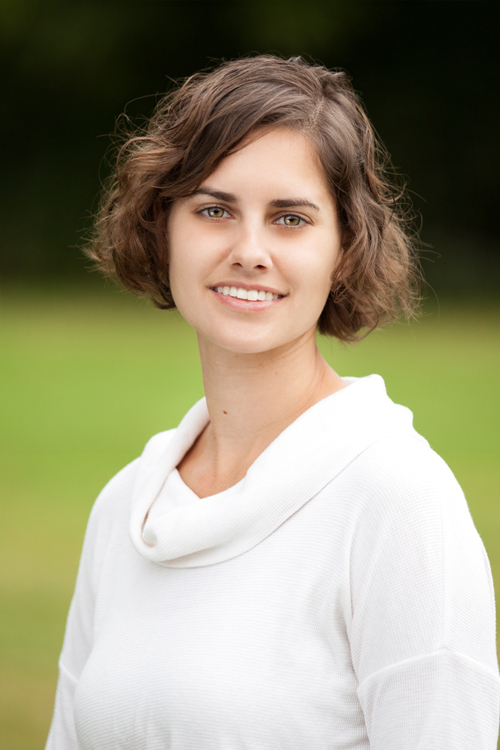 Amy Medico
Teacher's Assistant
I am excited to join the Montessori School of Rochester as a Teacher's Assistant in the Children's House. After having my first brief experience working in a Montessori center in Michigan several years ago, I am looking forward to the opportunity to work in another Montessori classroom.
As an educator, I am passionate about a hands-on, discovery based approach to learning. I hold a BFA in Sculpture and an MFA in Arts Education both from Boston University. After graduating, I spent a year teaching art in northern New Hampshire. I am also spent several years as an Aquatics Director for a private swim lesson company in Boston. Most recently, I have finished my sixth summer working at a residential summer camp in Maine, where I oversaw the arts activities. Now that I have settled in Rochester, I am happy to be a part of the Montessori School of Rochester.
Outside of the classroom, I love swimming, quilting, and baking. I am enjoying getting to know the Rochester area.
Taylor Kotary
Teacher's Assistant
Bio Coming Soon!
Jeni Mulvaney
Directress
I grew up on Conesus Lake and hold fond memories of playing in the lake and surrounding fields. My affinity with the natural world sparked my interest in the growth of living creatures at a young age. Observing and guiding children has of interest to me my whole life.
I earned my Bachelor of Philosophy and Psychology degree from St. John Fisher College and my AMI Primary certification from the Montessori Institute of Milwaukee. I have experience working with children on the autistic spectrum, and counseling children at Alternatives for Battered Women, and have worked at the Montessori School of Rochester since 2003. I have a passionate interest in inspiring children's innate tendencies, in order to lead them into whole development. I love creating the Children's House environment and observing the moments of discovery and awakening it beckons. I am a blessed mother of three children, all of which attend or have attended MSR. My interests include gardening, traveling, reading, basket weaving and playing the piano.
Emily Trinder
Teacher's Assistant
Bio Coming Soon!
Heidi Travis
Directress
I am married and have two children who have gone through Montessori.
I have a talent for drawing, painting and creating things with my hands. I make most of the gifts I give and love to teach and encourage people young and old to explore creatively, with grace and without judgment.
I live in East Rochester with my family, two cats and a dog. Together my family and I love to be outside, hiking, biking and enjoying nature. Lakes and trees are my favorites! It is in these places that my spirit is renewed and my creativity is inspired. I also love to garden and sing… sometimes simultaneously.
I have taught in Montessori schools for 9 years; assisting in the Children's House, Toddler and Nido classrooms and as the Lead Guide in a Transitional Toddler Community. I am currently completing my 2nd summer of training for AMI Primary/Children's House. This year begins my 3rd year as the Lead Guide of the Redbud Children's House Community here at MSR.
The Montessori philosophy and method for working with children has been a passion for me me since the moment I stepped in to a Children's House to observe as a prospective parent 10 years ago. It continues to inspire me as a teacher, a parent, and a human as I walk this life's journey.
Cecily Culver
Teacher's Assistant
Bio coming soon!