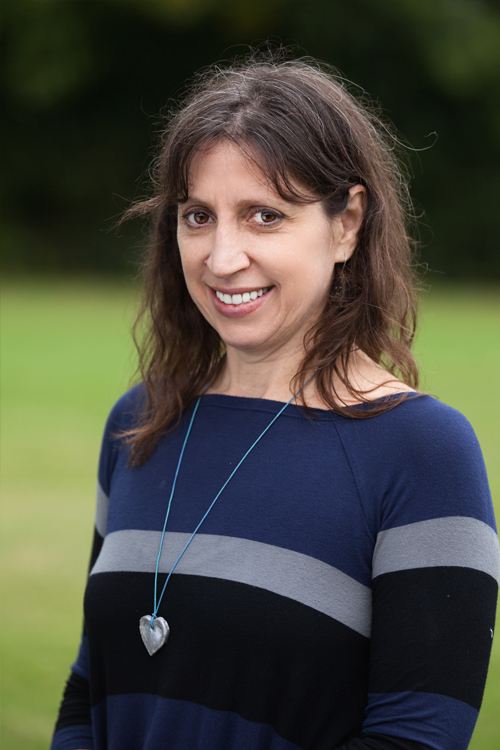 Deanna Rodriguez
Directress
I have been working at MSR since 1999. I graduated from the Washington Montessori Institute in 1997. I was captivated by Montessori education because of its specific focus on respecting the natural tendencies of the child and providing a nourishing balance of guidance and freedom. Children are given security, but not controlled.
In 1987, I graduated from Tufts University with a Bachelor of Mathematics degree. Then, I spent several years living in New York City, where I worked at a foreign language translation company and completed graduate courses in counseling psychology at Columbia University. After that, I relocated to Washington, D.C. to begin my Montessori training at the Washington Montessori Institute. After graduating, I worked as a Teacher's Assistant in a Montessori classroom for a year. Then, I taught at a bilingual (Spanish-English) charter school until my husband Michael and I moved to Rochester in 1999. I began working at MSR that fall.
In December of 2006, my daughter was born. During her first 2 ½ years, I worked part-time at MSR as the Head of Pedagogy. In the fall of the 2009, I returned to the classroom and my daughter entered the Toddler program. I am happy to be beginning another year here; MSR has come to feel like a second home to me.
My interests include math, foreign languages, knitting and crocheting, psychology and cooking.
Laura Mack
Teacher's Assistant
Bio Coming Soon!
Jeni Mulvaney
Directress
I grew up on Conesus Lake and hold fond memories of playing in the lake and surrounding fields. My affinity with the natural world sparked my interest in the growth of living creatures at a young age. Observing and guiding children has of interest to me my whole life.
I earned my Bachelor of Philosophy and Psychology degree from St. John Fisher College and my AMI Primary certification from the Montessori Institute of Milwaukee. I have experience working with children on the autistic spectrum, and counseling children at Alternatives for Battered Women, and have worked at the Montessori School of Rochester since 2003. I have a passionate interest in inspiring children's innate tendencies, in order to lead them into whole development. I love creating the Children's House environment and observing the moments of discovery and awakening it beckons. I am a blessed mother of three children, all of which attend or have attended MSR. My interests include gardening, traveling, reading, basket weaving and playing the piano.
Grace Hampton
Teacher's Assistant
As a Montessori alumni, I am thrilled to be assisting in the classroom where my education all began!
My journey started in southern Illinois, sent me down to Oklahoma, before landing in Oregon; where I learned, loved, and lived through nature, from the mountains to the coast.
My work life started with swim lessons and daycares before expanding to water aerobics and caregiving for some of the most wonderful older adults.
My college years started with the intent of becoming a teacher; however between a dissatisfaction with the public school system and a strong interest in developmental psychology, my attention was pulled to the later years of the lifespan. One thing led to another before I earned my bachelors degree in gerontology!
And so now my post college life has given me the opportunity to work as a wellness coordinator and a personal trainer for a large retirement community, before recently moving here to Rochester and rediscovering my love for children.
What I've found so far, is that I love people. I am fulfilled by providing love and assistance to our less supported generations, both old & young.
Outside of work, lately, I've been exploring New York, volunteering for Flower City Pickers, cooking, crafting, & thrift shopping.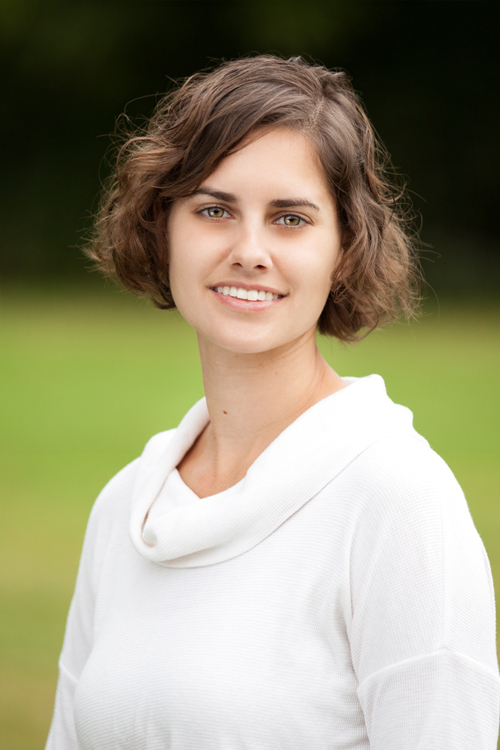 Amy Medico
Lead Guide
I am excited to join the Montessori School of Rochester as a Teacher's Assistant in the Children's House. After having my first brief experience working in a Montessori center in Michigan several years ago, I am looking forward to the opportunity to work in another Montessori classroom.
As an educator, I am passionate about a hands-on, discovery based approach to learning. I hold a BFA in Sculpture and an MFA in Arts Education both from Boston University. After graduating, I spent a year teaching art in northern New Hampshire. I am also spent several years as an Aquatics Director for a private swim lesson company in Boston. Most recently, I have finished my sixth summer working at a residential summer camp in Maine, where I oversaw the arts activities. Now that I have settled in Rochester, I am happy to be a part of the Montessori School of Rochester.
Outside of the classroom, I love swimming, quilting, and baking. I am enjoying getting to know the Rochester area.
Cecily Culver
Teacher's Assistant
I am so thrilled to be working with the joyful children here at Montessori School of Rochester. After being away from Rochester for four years I am delighted to have returned to such a creative and supportive community.
I graduated from Rochester Institute of Technology with a Bachelors of Fine Arts in Interdisciplinary Studio Art in 2012. Since then, I continued my education in Tempe, Arizona where I received my Masters of Fine Arts in Sculpture. I have exhibited art work both nationally and internationally including New York, Arizona, Latvia and Australia. I won the 2015 Dedalus MFA Fellowship in Painting and Sculpture and resided in Brooklyn as an artist in residence during that time, having solo exhibitions in the Lower East Side and locally at Gallery r in Rochester.
I have always found it a blessing to be able to are my creative gifts with children during the many summers I worked as a camp counselor for Camp Smile as a teenager and later when I worked as a private nanny while pursuing my graduate degree.
I immediately connected with the Montessori philosophy and its kinship to the creative process. I feel passionately about this method that educates the entire child coinciding with their natural development and works to develop their inner world, something that they will have for their entire lives.