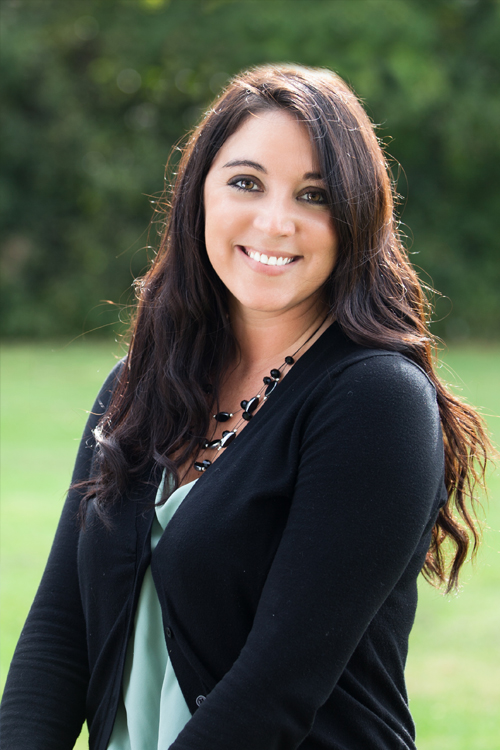 Danielle Piampiano
Lead Guide
I was born and raised in Avon, NY. I received my Bachelors Degree in Speech and Hearing Science from The University at Buffalo in 2012. I was first introduced to the Montessori Method by a friend. At the time, she served as the Director of The Columbus Montessori School. After touring the school and meeting with the staff I knew I wanted to continue my career with Montessori.
This summer I had the wonderful opportunity to begin working towards my Association Montessori Internationale Assistants to Infancy Diploma from the Montessori Institute in Denver, Colorado as well as a Masters of Education in Montessori Education from Loyola University. I look forward to sharing the latest insight in 0-3 Montessori Education with our MSR community and to be the Lead Guide in our Nido Community.
Outside of work I spend my time playing, watching sports, cooking and spending time with my family and friends.
Heidi Michaels
Teacher's Assistant
I consider it a privilege to be the caretaker of the littlest people. My love for babies started when I worked for a local daycare for three years as the lead infant teacher after graduating from Monroe Community College. I have always been drawn to help those in need. I am so happy to be here at MSR. It has an atmosphere of peace, love and simplicity. Things I strive for in my own life.
I live in East Rochester with my boyfriend and our cats Eli and Kiba. In addition to loving babies I also love animals! I was a volunteer at the zoo where I spent countless hours observing orangutans and teaching people about them.
I also work at Phoenix Flight Gear where I do many different jobs from balancing propellers to building camera gimbals for aerial photography. While I enjoy my job at the shop, I appreciate the sense of purpose that working with infants gives me.
If I am not at one of my jobs, you can usually find me covered in glue or paint from one of my many art projects. I enjoy making paper lanterns, baskets and trays among many other things. I have sold paintings over the years and even had one used as a book cover. I love to spend time with my family and snuggling my kittens.
Margaret Keefer
Teacher's Assistant
I am very excited to be a part of the MSR family. I was born and raised here in Rochester. I attended SUNY Fredonia where I earned my bachelors in Psychology minoring in Women's and Gender studies. After graduation I was in sales for a little while then I had the opportunity to work at MSR and I took it! Working with the infants is so rewarding and I learn so much from them every day. When I'm not working I am with my family, friends, or taking thousands of pictures of my two dogs. I'm so happy to be working at such a great school and I'm excited to see what the future has in store.
Theresa Baracco-Cummings
Teacher's Assistant
I'm originally from Syracuse, NY and moved to Rochester in 2014 with my husband and children to complete my husband's residency program at Strong. Before we even found our new home, we researched and found MSR and knew we wanted our children to attend. Prior to having children, I learned about the Montessori Method in my undergrad program at LeMoyne College and loved the philosophy. I graduated with a major in English Literature with a concentration in American Literature and a minor in Education. I taught Reading, English Language Arts, Health and specialized classes for children with disabilities from grades six through twelve. After a few years of teaching I saw a need for better care and services for individuals with special needs so I switched gears and began a very fulfilling career as a Program Coordinator for women with developmental disabilities and fragile medical and cognitive conditions. I fell in love with my job, but then I fell in love with being a mommy and ended my career to be a stay at home mom.
I began working at MSR as a volunteer in the Nido, then a substitute and now as a teaching assistant. I absolutely adore working with the littlest members of the MSR community.
In my free time I enjoy yoga, cooking, baking and spending time with my boys Michael and Sammy and my husband Mike.